Why use 3D printed musculoskeletal models?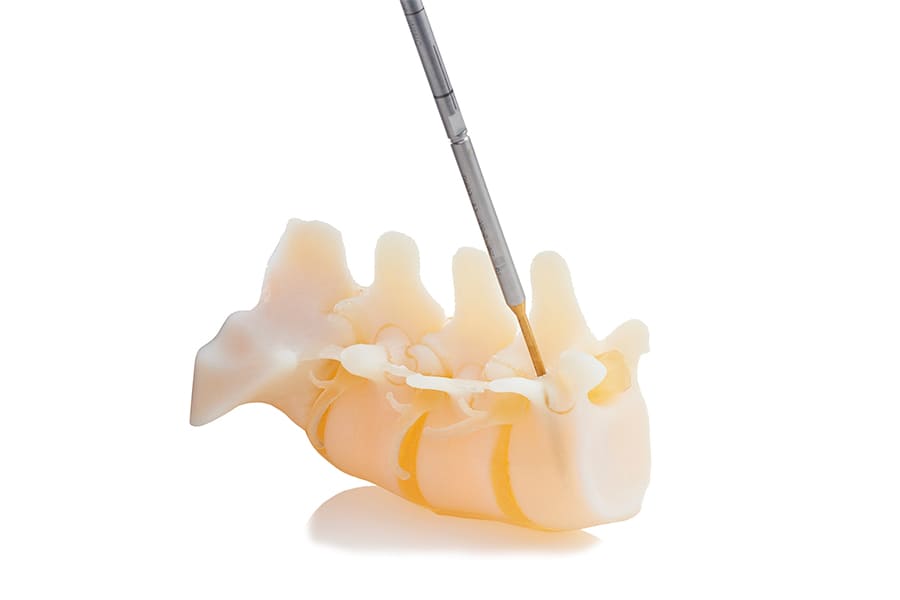 We produce functional musculoskeletal models that replicate complex anatomy integrating simultaneously hard and soft tissues, connective tissues, bones and elastic organs.
We customised models according to the physiological and pathological specifications you need (healthy or osteoporotic bones, fibrosis, calcification …).
We can vary bone density or tissue elasticity to provide lifelike experience.